Raw Shorts allows you to load up to 2 mp3 files. We recommend using one track for your voice-over and the second track for the music/sound bed.
If you've been experimenting with our audio capabilities and now unintentionally find that you're hearing two tracks, simply lower the volume to 0% on either one of the audio tracks.
Attached are some step-by-step instructions to help you better understand how our audio tool works.
Click on the sound settings icon on the lower right to launch the audio dialog box.
From here, you have multiple options on how to add audio. Select the type of audio you want to add and the way in which you want to add it.
For music, you can either upload a track by clicking on the browse button or select from the existing library.

For the voice track, you have three options: Upload an mp3 file, record your audio via Raw Shorts, or use the text-to-speech tool.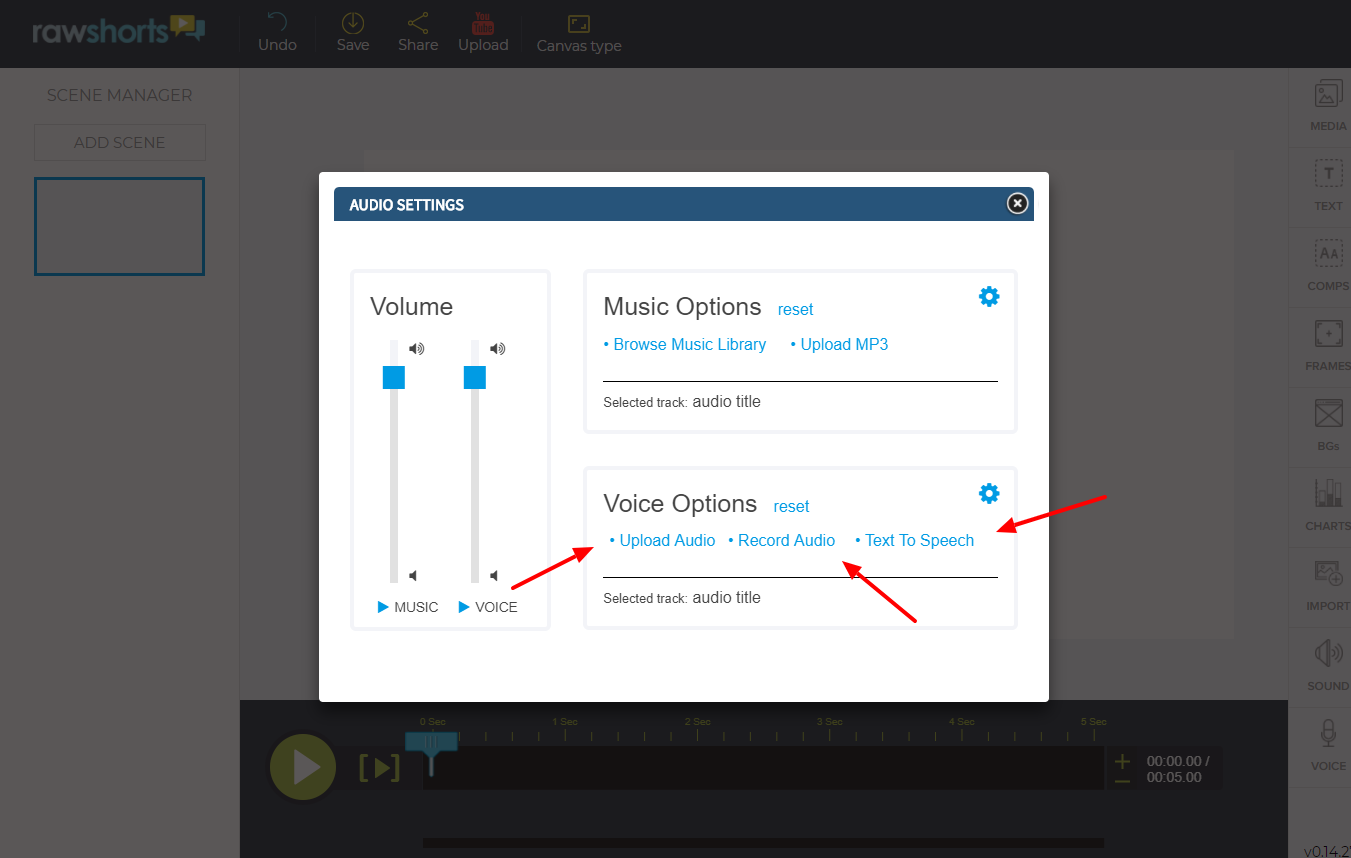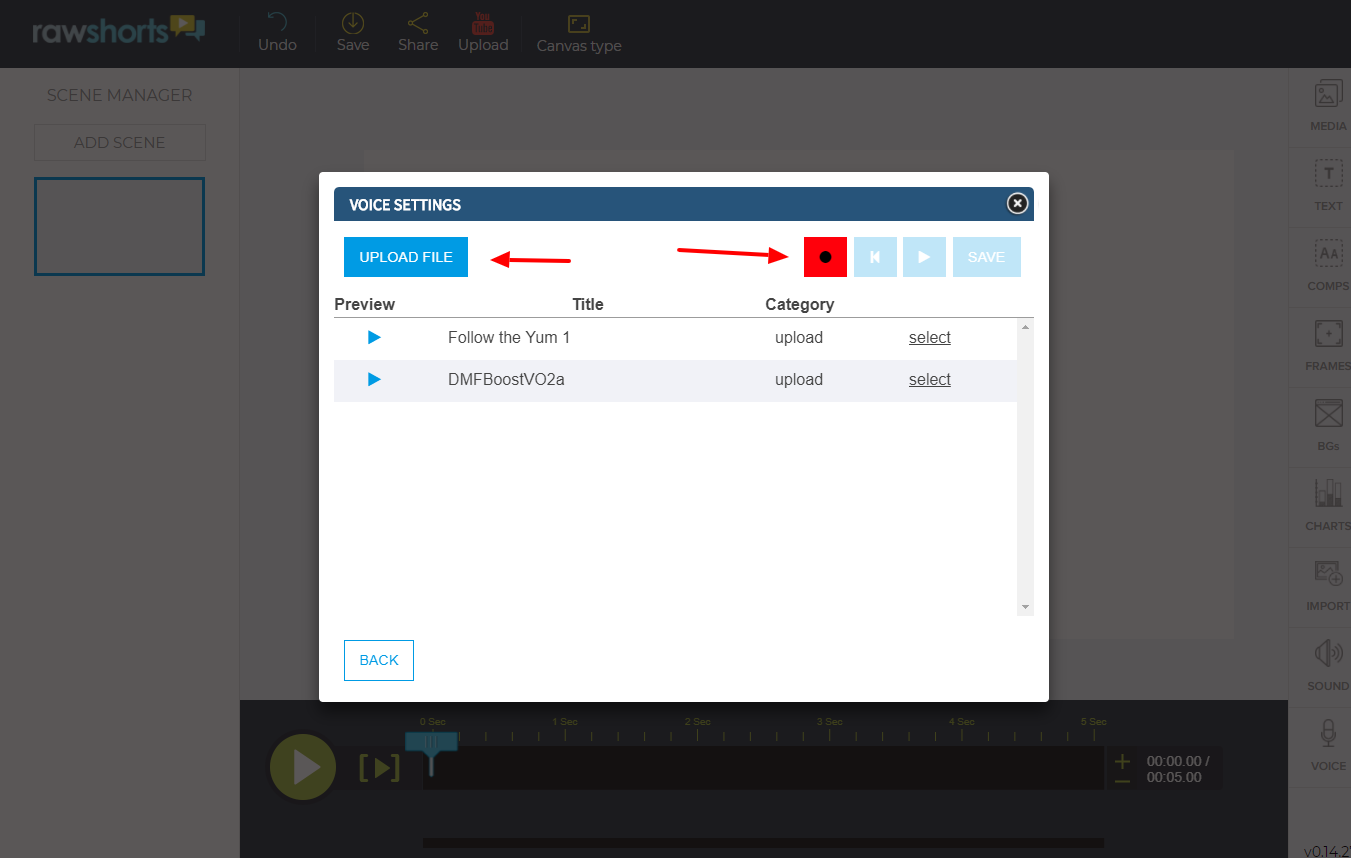 Use this screen to adjust the volume of each track