Raw Shorts offers 4 main options around backgrounds for your video:
Basic Backgrounds
Video Backgrounds
Color Picker Backgrounds
Uploaded Media Backgrounds
Backgrounds are accessed from here in the video builder:
With Basic Backgrounds, you can choose from a number of backgrounds that show a static scene, show an animated scene, or show an animated design.
By selecting Video Backgrounds you can assess over 300K+ video clips that you can use in your videos. You can search by category or by keyword and filter the highest rated, most downloaded, etc.
By selecting Color Picker, you can change your background into a single solid color. You can choose from our list of color palettes or click the "+" and add your brand color code.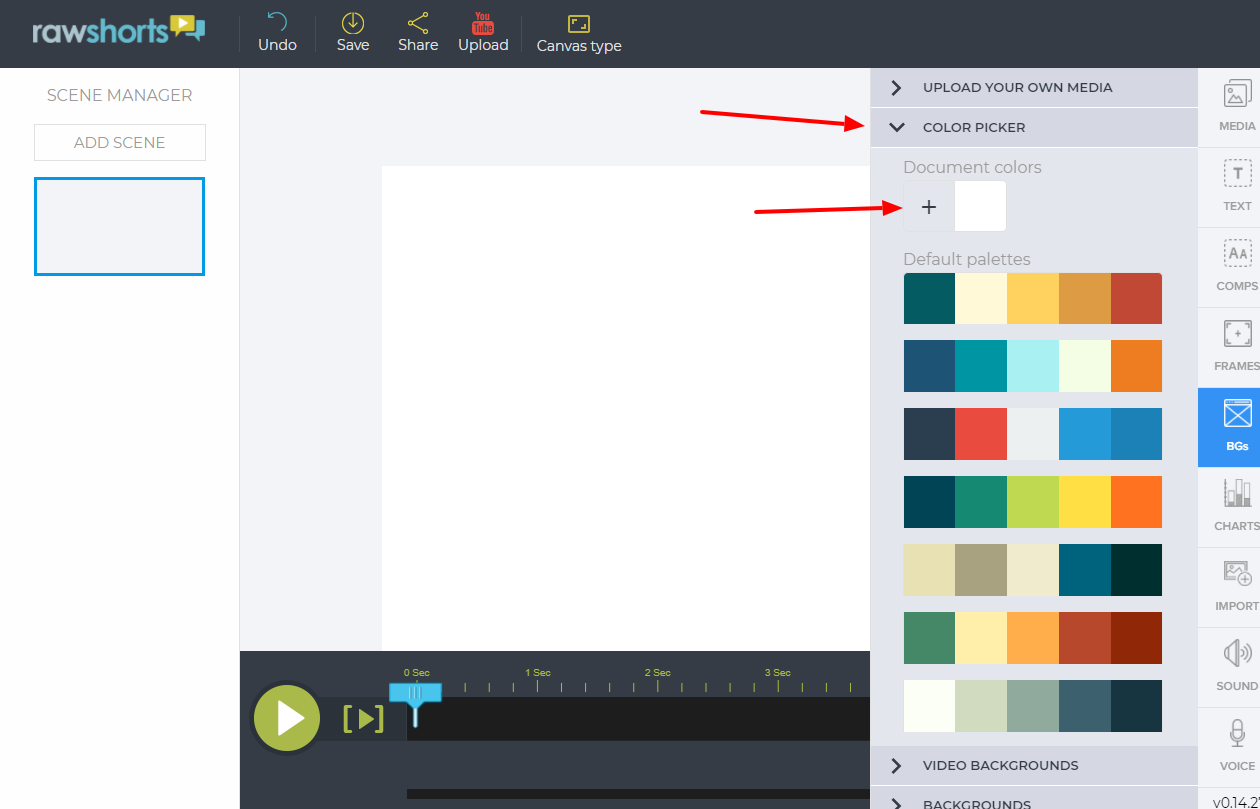 Finally, by clicking Upload Your Own Media, you can upload any JPEG or PNG file and use it as a background.