The Media Library is where you can find animated assets to use in your videos.
Here is a quick overview:
When you first click on the Media icon, you are shown featured media content.
By clicking on the Featured Content arrow (or clicking on the Search by Category button) you open a more detailed view into the Media content categories. Hoover over or scroll down to see all the content categories.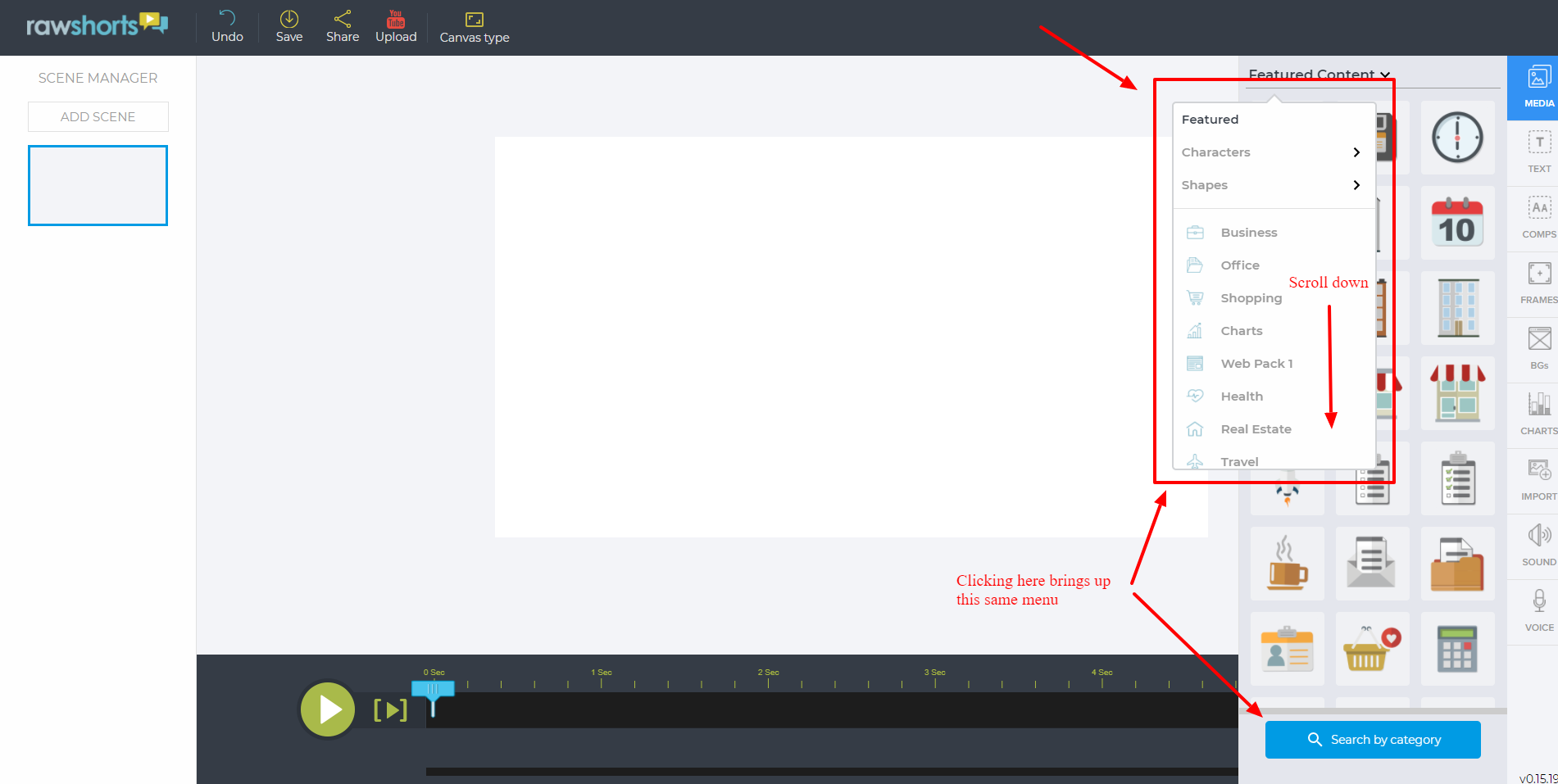 You can then click on any asset and it will be added to the canvas.