To add audio to your video, first you click on the "Sound" icon on the right navigation bar. A lightbox will open with the audio settings.
From this lightbox you can:
1) Adjust the volume of your Music and Audio tracks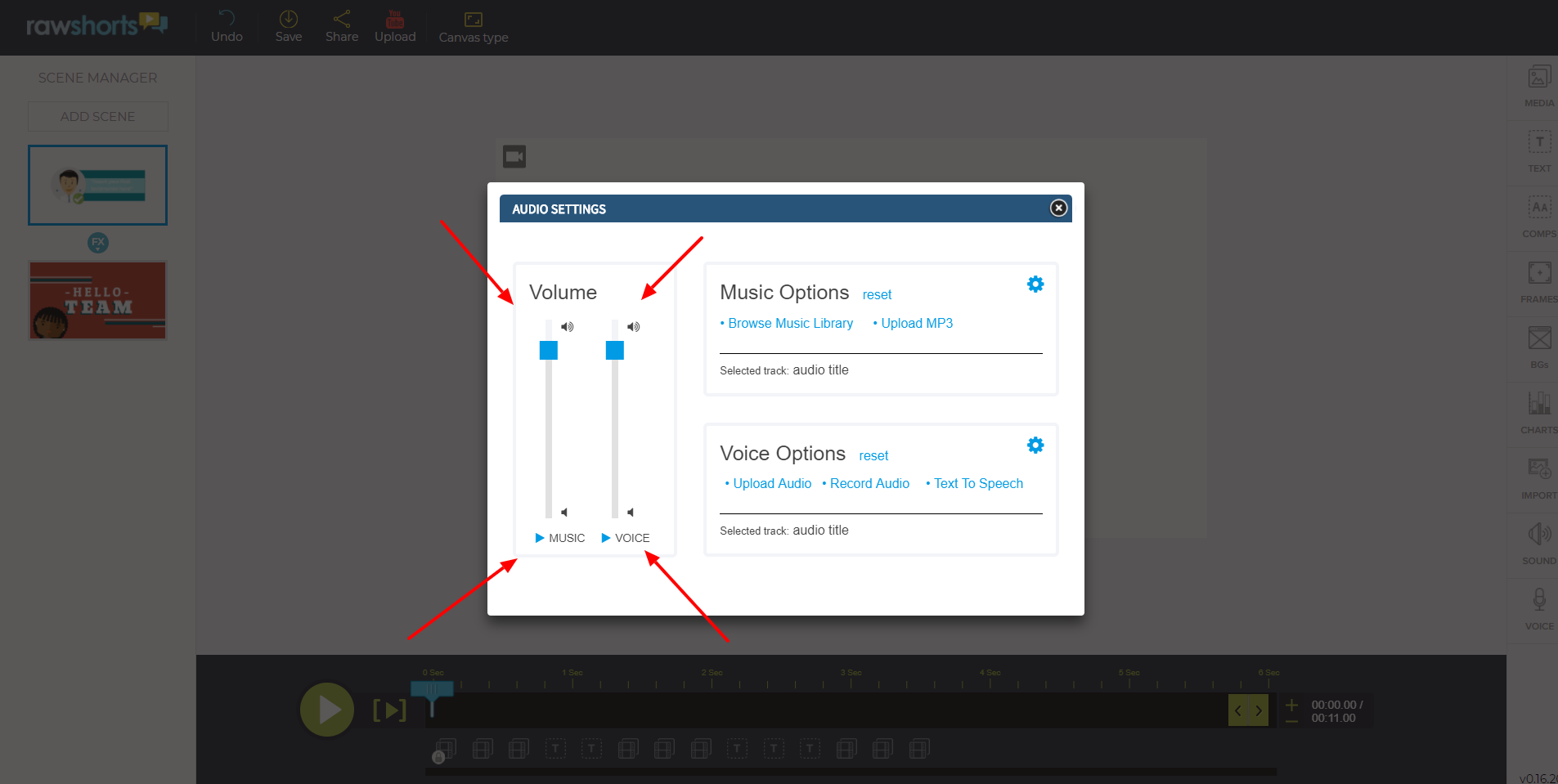 2) Select one of our background music tracks or uploading your own MP3 audio file
3) Upload your own MP3 Audio file, record your own Audio file on Raw Shorts, or use the Text-to-Speech tool to generate audio for your video.