How can I delete an existing project in Raw Shorts?
To delete an existing project in Raw Shorts, at first, you need to go to the PROJECTS page on the website.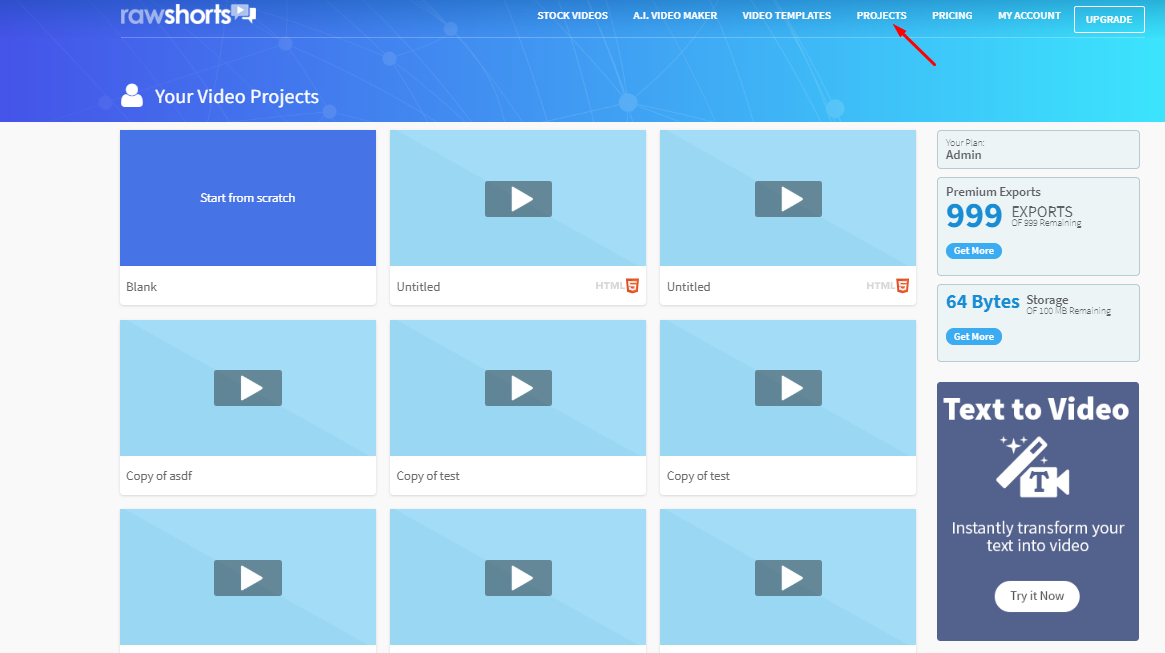 Then, you need to find out the corresponding project thumbnail among the thumbnails existing on that page.
Then you need to click on the drop-down icon existing in the bottom-right corner of the corresponding project thumbnail.
From the options available under the drop-down menu, click on the DELETE option.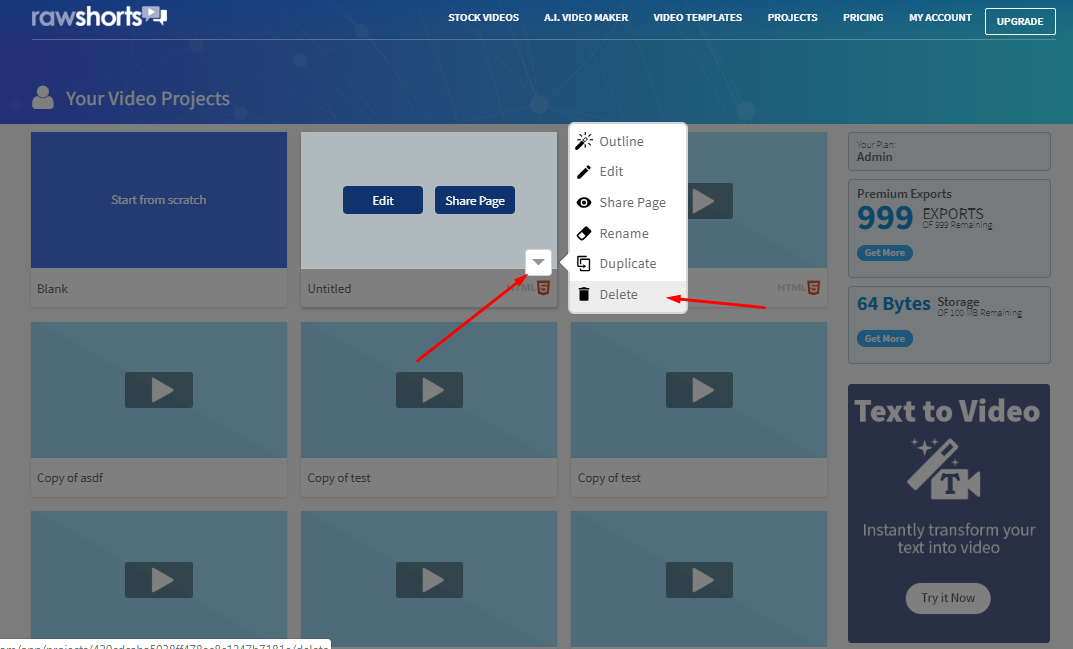 Raw Shorts will pop-up a warning option for you with the dialogue 'Are you sure?'
Click on the 'OK' option on this pop-up to 'confirm the project deletion from Raw shorts'. Alternatively, click on 'Cancel' option, if you have changed your mind for this time.