When you're working on an A.I. based project you can save the OUTLINE by clicking the SAVE button as shown below:





You'll be able to access your previously saved outlines by clicking on "My Outlines" on the A.I. videomaker page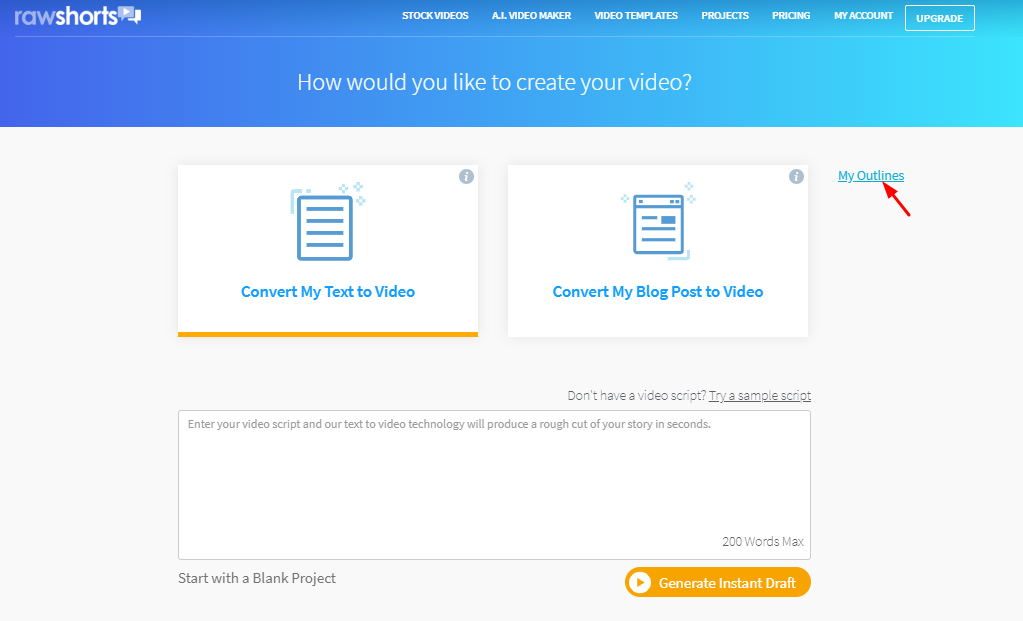 Here you'll have access to all your A.I based projects. Clicking the "Edit Outline" button it will take you to your Outline so you can start editing the story


On this stage, you can edit your story, settings, media, slides and everything else here. Click on SAVE as shown below so you can come back later to continue editing your outline. If you think you are ready to finish your project inside the builder, click on OPEN IN EDITOR.



Once inside the builder, if you have made changes to your project and go back to "My Outlines" you'll notice that you no longer have the same option as before to EDIT OUTLINE, instead you'll have the option to GENERATE NEW OUTLINE, this will happen everytime you change your outline inside the builder.





As many times you do the process above you'll see that many different "GENERATE NEW OUTLINE" instances based on what you have edit inside the builder. You can click in any of these new instances to outline your project again.