You can integrate your Raw Shorts account with external platforms such as Youtube, Vimeo, Google Drive, and others.

In order to do that, click on MY ACCOUNT and then MANAGE INTEGRATIONS. Now click on MANAGE.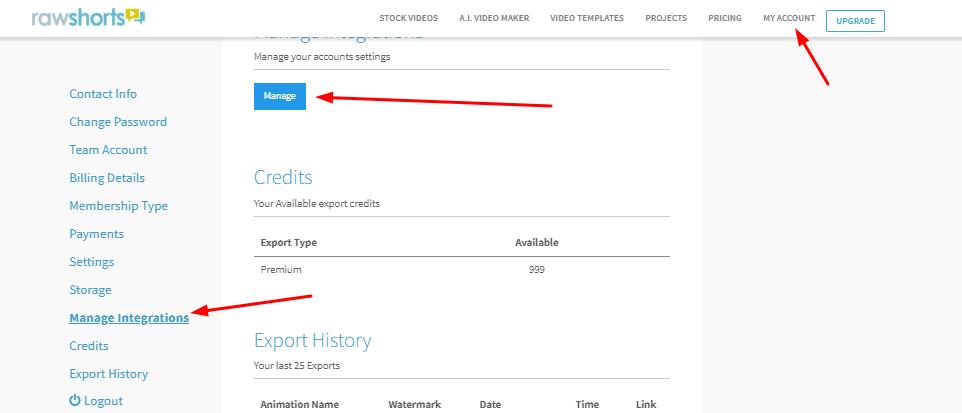 Once you clicked on MANAGE this popup below will show up (you must allow popups for Raw Shorts website):




Now select the platform you want to integrate with your Raw Shorts account and insert your credentials. Done!
_________________________________

In order to share a video project to an integrated platform, you'll have to export your video first to have an MP4 to share.





If you click on share on Youtube, Vimeo - if the download tab is empty, it will fail and you won't be able to share it.